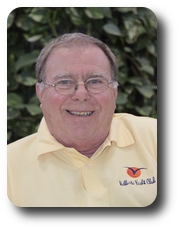 This update from your Commodore contains some very important information that you will want to be aware of now, rather than later when you return to Mexico and the Vallarta Yacht Club. As I mentioned last month, we legally have been required to set-up our restaurant and bar operation as a "for-profit" business. As an immediate solution, we did take this action effective in August. But, we are still working out the details. Changes that you will see become very prominent when you open the menu and notice two changes:
There is now only one price for each item. Members will receive a 25% discount. Any non-member (or delinquent dues member) will need to pay the full menu price. Plankowners and Gold Flag members receive a 40% discount.
We now are required to pay a 16% Value Added Tax (IVA) onto the amount actually paid for food and beverages. Thankfully, the value of the MXN Peso seems to be holding steady below its high mark of 17 pesos to the US Dollar.
Now for some good news!
You will recall that last month we announced our successes in reaching four major negotiation terms with Paradise Village management that will continue to be of benefit to our Club. And, that this Spring we have been able to establish the Vallarta(YC) Sailing Foundation, a California non-profit public foundation with IRS 501(c)(3) tax benefits. And, here are two ways that combining the above functions can benefit the individual VYC member:
Donate $1,500.00 or more to the Vallarta Sailing Foundation and become a Gold Flag VYC Member. VYC Gold Flag members can maintain their membership with a minimum of only 2 months dues and receive an additional 15% discount on all food and beverage. Of course there is a value to these benefits (estimated at $270.00) leaving a remaining $1,230.00 effective US tax-deductable donation.

Rent a Paradise Village Marina 38' to 42' slip directly from the Vallarta Sailing Foundation. You must pay the identical rates as the Marina charges, but there is a direct Mexican tax avoidance of over $1,000.00 per year. These slips are available to VYC members with preference given to year-round applicants.

Note from Andy: It will take a little time for us to get an online payment system set up. If you wish to take advantage of these offers now, email Dan (This email address is being protected from spambots. You need JavaScript enabled to view it.This email address is being protected from spambots. You need JavaScript enabled to view it.), or me (This email address is being protected from spambots. You need JavaScript enabled to view it.), and we'll work with you directly.
For further information about the newly formed Vallarta Sailing Foundation, or to make a donation, please see the attached FAQ sheet. Or, in regard to the above good deals and general questions, please contact Andy Barrow (925 270-0473), Linda Green (510 846-2571) or myself (510 846-0230).
Kind seas,
Dan
For detail on Vallarta Sailing Foundation, and how VYC Members can benefit, click here.